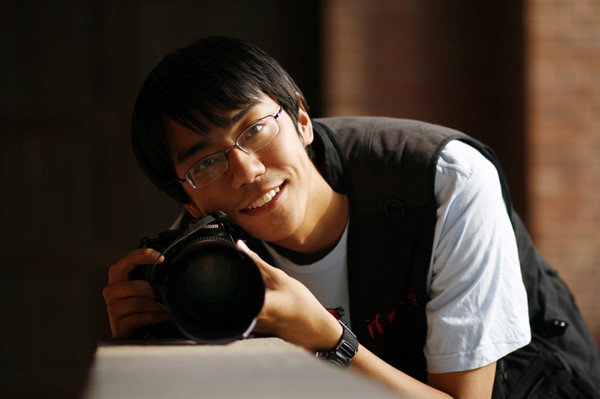 Yuchen Liu
Ph.D Student
Computer Science Department
University of California, Los Angeles

Office:
4806 Boelter Hall, UCLA

Mailing Address:
Yuchen Liu
4403 Boelter Hall
Los Angeles, CA 90095-1596
Welcome to Yuchen Liu's homepage!
I am currently a first-year Ph.D student in Computer Science Department, University of California, Los Angeles. I am working in Web Mining Lab and my advisor is Professor Junghoo "John" Cho. I obtained my Bachelor of Engineering degree in Computer Software from School of Software, Tsinghua University. I also hold a Bachelor of Arts degree in Digital Entertaiment Design from Academy of Arts & Design, Tsinghua University. I worked as research intern at Machine Learning Group, Microsoft Research Asia (MSRA) from March 2010 to July 2011.
My current research focuses on the study of the evolution, management, retrieval and mining of information on the World-Wide Web, particularly on information in the social networks.
Resume available upon request.
Publications
Yuchen Liu, Xiaochuan Ni, Jian-Tao Sun, Zheng Chen, Unsupervised Transactional Query Classification Based on Webpage Form Understanding, In Proccedings of 20th ACM Conference on Information and Knowledge Management (CIKM), 2011. [pdf] [slides]
Honors and Awards
| | |
| --- | --- |
| Oct 2011 | Yahoo! Hack U 24-hour Coding Competition @UCLA, 2nd Place |
| Aug 2011 | Award of Excellence, Star of Tomorrow Internship Program, Microsoft Research Asia |
| July 2011 | RoboCup 2011 Robot Soccer Humanoid League AdultSize Competition, 3rd Place |
| Oct 2009 | 34th ACM Asian Collegiate Programming Contest - Wuhan Site, Silver Medal |
| Oct 2008, 2009, 2011 | Tsinghua University Comprehensive Merit Scholorship |
Research Projects
Search Query Intent Understanding using Webpage Forms
2010.3 - 2011.7, at Microsoft Research Asia, supervised by Xiaochuan Ni and Dr. Jian-Tao Sun.
Studied relationship between queries and webpage form clicking in the user behavior log.
Proposed an unsupervised method to identify transactional queries from log data and further predict future transactional queries using query patterns based on structured knowledge extracted from webpage forms.
Search Intent Detection for Web Search Diversity
2010.2 - 2010.8, at Tsinghua University, supervised by Prof. Min Zhang.
Proposed an adaptive clustering algorithm for web search results to detect users' search intent.
Proposed and implemented a novelty-orientated algorithm for ranking document diversely in web track of TREC 2010 evaluation.
Refining User Community for Collaborative Web Search
2009.9 - 2010.1, at Hong Kong University of Science and Technology, supervised by Prof. Dik Lun Lee.
Studied a content-aware clickthrough model, Community Clickthrough Model (CCM), which models clickthrough as a tripartite graph of users, queries and concepts embodied in the webpages.
Designed and conducted experiments for collaborative web search using refined user communities based on CCM's clustered communities.
Related Projects
Vision System Design for RoboCup Soccer Game
2011.1 - 2011.7, at Tsinghua Unversity, supervised by Prof. Minguo Zhao.
Designed and developed a self-localization system for robots based on Monte Carlo Localization.
Attended RoboCup 2011 at Turkey and won 3rd place in Humanoid League.
TreeHeaven - A Gesture-Detection-Based Interactive Game on Table Display
2011.1 - 2011.6, at Tsinghua University, Team Leader and Program Developer, supervised by Prof. Lie Zhang.
Adopted a gesture detection technique to design an interactive game on table display using gesture control.
Developed the game in C++ and ActionScript to maintain a balance between efficiency of gesture detectionand quality of game scene display.
Skills
Programming Skills: C/C++, Java, C# .NET
Web Technologies: HTML, XML, CSS, PHP, JavaScript, SQL
Design: Photoshop, Illustrator, Maya
Hobbies
I am a huge fan of photography, see my works at my Photoblog.
Last Update: Nov 12, 2011.